Wireless Apple CarPlay and Android Auto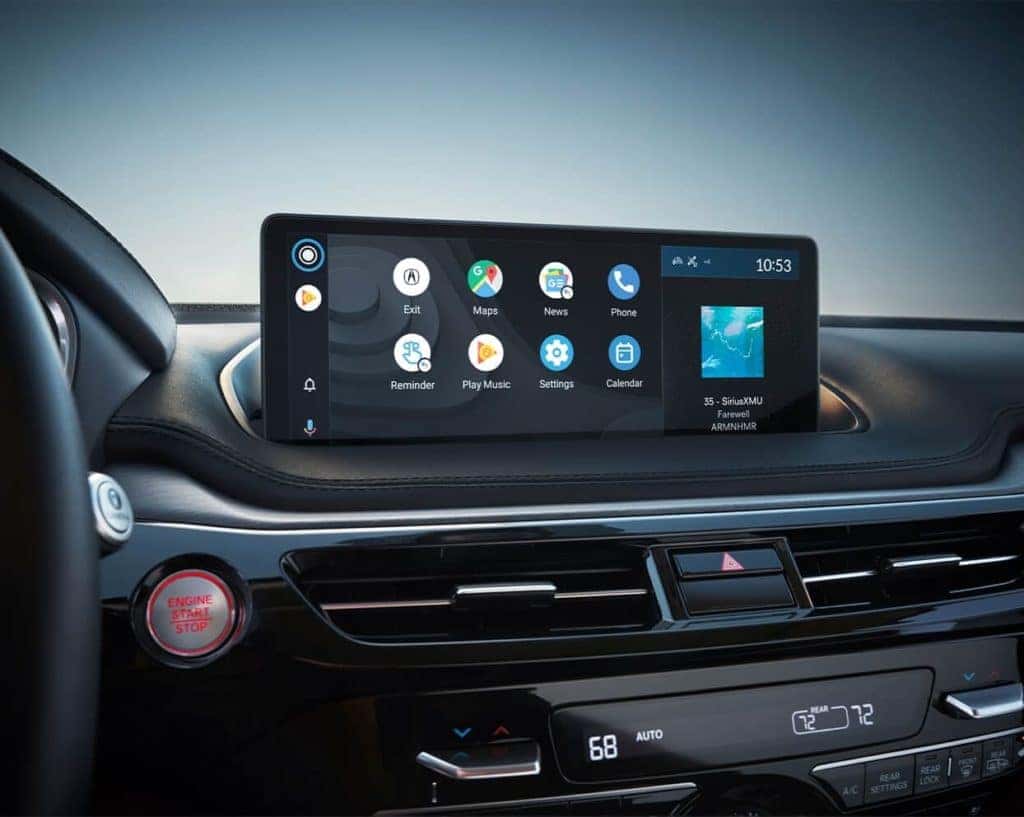 Apple CarPlay and Android Auto are in-car systems that let you access specific features of your phone through your infotainment system or through your phone interface!
Both systems can do a variety of things, like display turn by turn directions through your preferred navigation app, play music, and check and respond to messages through voice commands.
Connecting to Apple CarPlay or Android Auto gives drivers the ability to stay connected while also keeping their eyes on the road by simplifying tasks that would usually require the driver to glance at their phone.
Wireless Apple CarPlay
Apple CarPlay can perform many of the same functions as an iPhone, such as give turn-by-turn directions, make calls, send and receive text messages, and play music, podcasts or audiobooks.
Apple CarPlay can be controlled and accessed through the vehicle's touchscreen or via Siri voice commands. Siri Voice Control with Apple CarPlay is designed specifically for driving scenarios for calling, texting, and accessing other apps without the need to use your phone or the touchscreen.
Siri can read, reply to, and send text messages for you so that you never have to pick up your phone. You can tell Siri who you want to text and what the text will say and she will compose and send the message for you.
The same process can be used to get turn-by-turn directions on the screen. Simply tell Siri where you want to go and a list of the nearest options will display on the screen. Select which destination you want to go to and the route will display through the Maps app, just like you would on the phone screen.
Wireless Android Auto
Using the voice commands, you can access Google Assistant and request directions, make calls, and compose and send messages. With a voice command such as, "take me to Olive Garden," Google Assistant will locate and get directions to the nearest Olive Garden and display turn-by-turn directions through your choice of navigation app.
Making calls and sending messages can all be accessed through voice command and Google Assistant will read messages aloud and use talk-to-text technology to compose and send your message. These features can also be accessed by simply saying, "Hey Google," followed by a command.
Android Auto can also access and display entertainment related apps such as Audiobook apps like Audible and Google Play books and music apps like Spotify and Pandora.