Smail Acura Recognized as a CARFAX Top-Rated Dealer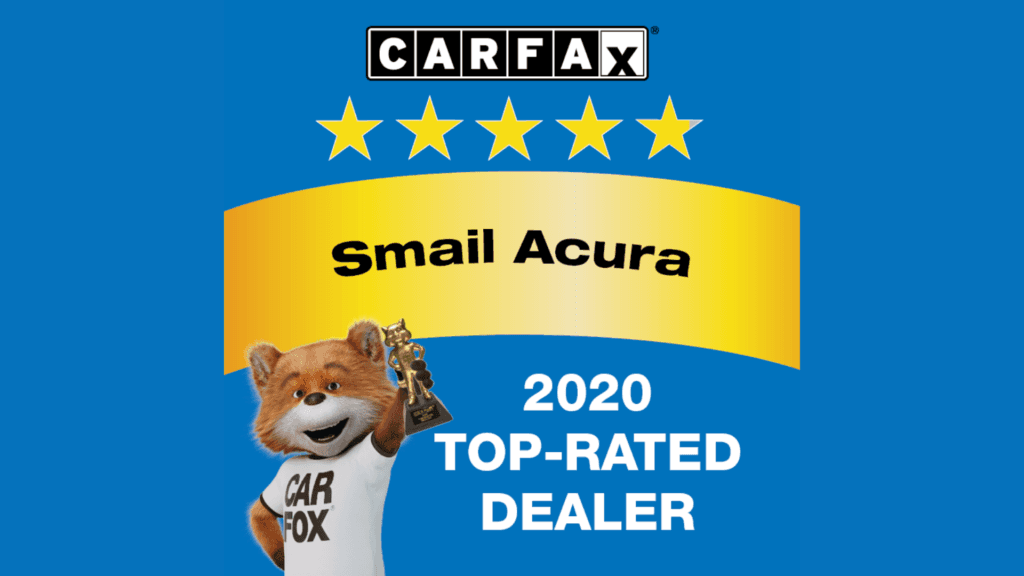 Smail Acura is being honored in the second annual CARFAX Top-Rated Dealer Program. The 2020 CARFAX Top-Rated Dealers received an average of 4.6 stars out of a possible five stars based on Verified Customer Ratings.
The select group of dealers are being celebrated for their commitment to building consumer confidence through exceptional service and customer care.
"CARFAX has more than 2.2 million verified customer ratings and reviews for dealerships around the country," said Bill Eager, CARFAX Vice President of Dealer Business. "The Top-Rated Dealer program recognizes the best of the best for exceptional service and customer care."
Smail Acura has been part of the "family-owned and operated" Smail Auto Group since 1986. Since then, we have continually been dedicated to exceeding our client's expectations and providing quality sales and service to Western Pennsylvania, West Virginia, Ohio and beyond.
About CARFAX
CARFAX, part of IHS Markit and helps millions of people every day confidently shop, buy, service and sell used cars with innovative solutions powered by CARFAX vehicle history information.
Expert in vehicle history since 1984, CARFAX provides exclusive services like CARFAX Used Car Listings, CARFAX Car Care, CARFAX History-Based Value and the flagship CARFAX® Vehicle History Report™ to consumers and the automotive industry.