Production of Acura Integra Begins in Ohio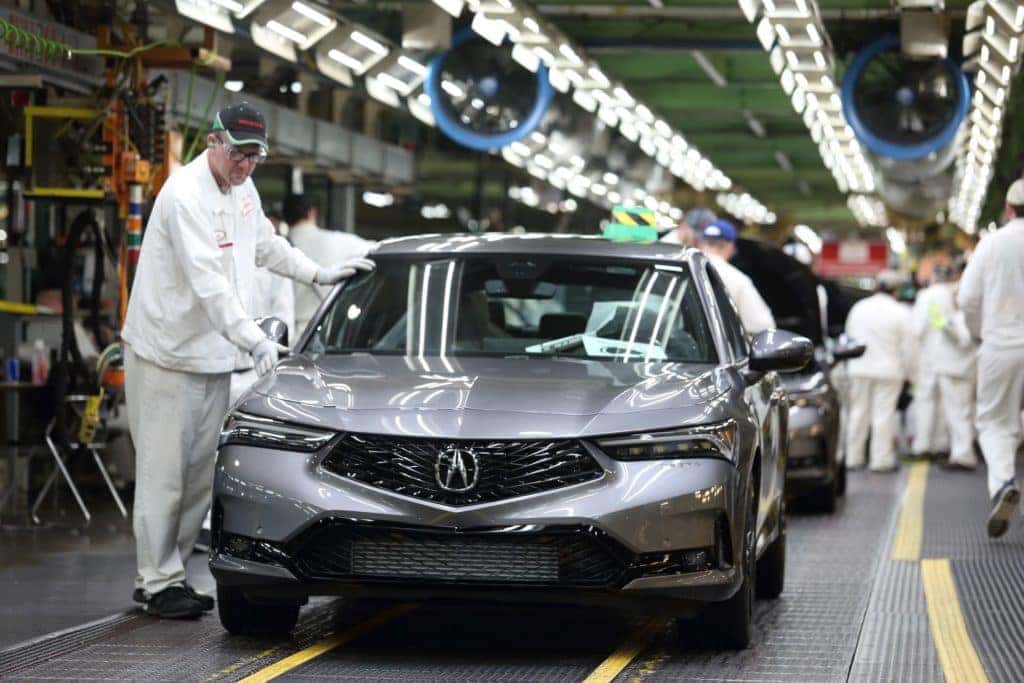 Associates at the Marysville Auto Plant heralded the return of the iconic Integra to the Acura lineup with the start of mass production of the next-generation 2023 Acura Integra Sport Compact.
Honda has built Acura models in America since 1995, but this is the first time the Integra has been built in the U.S.
With the addition of the Integra, the Acura lineup currently features five distinctive models, including the TLX sport sedan, the RDX and MDX sport-utility vehicles, and the electrified NSX Type S, all built in Ohio.
"We are proud the Marysville Auto Plant has been chosen as the exclusive global production home for the 2023 Acura Integra that will play a key role in attracting the next generation of driving enthusiasts to the Acura brand," said Arjun Jayaraman, plant lead at MAP. "The fact that we build all Acura vehicles in Ohio speaks to our experienced workforce and highlights the confidence Honda has in our associates to build the quality cars and light trucks our customers love. And as a former owner of a 1990 Integra, I know the excitement this vehicle provides and the end result of our associates' efforts is an incredibly fun-to-drive next generation Acura product."
The 2023 Integra returns one of the brand's most iconic nameplates to the Acura Lineup, delivering a premium, exhilarating driving experience and a sleek liftback design to a new generation of enthusiast drivers. A premium sport compact inspired by the fun-to-drive spirit of previous Integra's, the 2023 model will arrive at dealers beginning in early June.
The Marysville Auto Plant is the exclusive global producer of the next-generation 2023 Integra. The Integra is produced on the same line as the Acura TLX sport sedan at the Marysville Auto Plant. MAP associates leveraged their four decades of experience to take on several new challenges to build the all-new 2023 Acura Integra.