First Acura NSX Type S Sells for over $1 Million at Mecum Auction – All Proceeds to Charity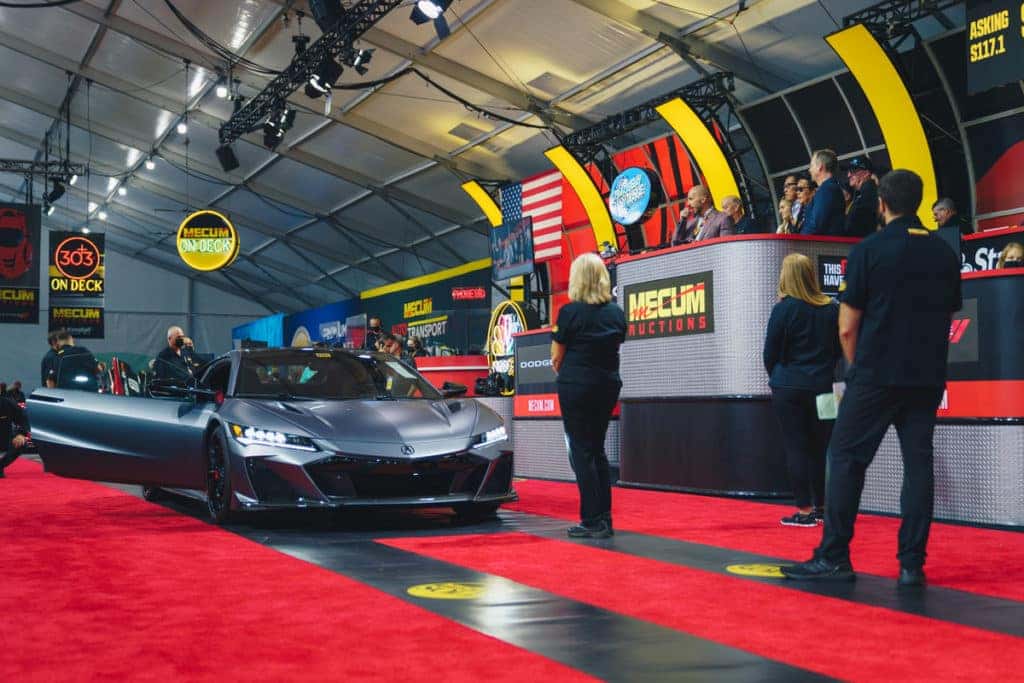 Acura announced that the very first serial production of the 2022 NSX Type S was auctioned for $1.1 million during Monterey Car Week with all proceeds going to charitable organizations.
The first NSX Type S ever available outside of Japan, VIN #001, was sold to winning bidder Rick Hendrick, owner of Hendrick Motorsports and chairman & CEO of Hendrick Automotive Group, at Mecum Auctions' Monterey, California event, on Aug. 14.
Acura pledged all proceeds from the NSX to charitable organizations, including an innovative STEAM (science, technology, engineering, art and math) education program for underserved youth nationwide in partnership with the Center of Science and Industry (COSI), in Columbus, Ohio.
The 2022 NSX Type S made its global debut on Aug. 12 during Monterey Car Week as the best performing road-legal Acura NSX ever, delivering quicker acceleration, sharper cornering and an even more emotional driving experience.
In celebration of the final year of NSX production, just 350 of these exclusive supercars will be available worldwide, with only 300 offered in the United States. Every 2022 Acura NSX produced at the Performance Manufacturing Center (PMC) in Ohio will be a Type S model.
The PMC is the exclusive global production home of the NSX. With its twin-turbo V6 and Sport Hybrid SH-AWD® system, the limited-edition supercar is the ultimate expression of Acura's commitment to Precision Crafted Performance and the third high-performance Type S model the performance brand has introduced this year.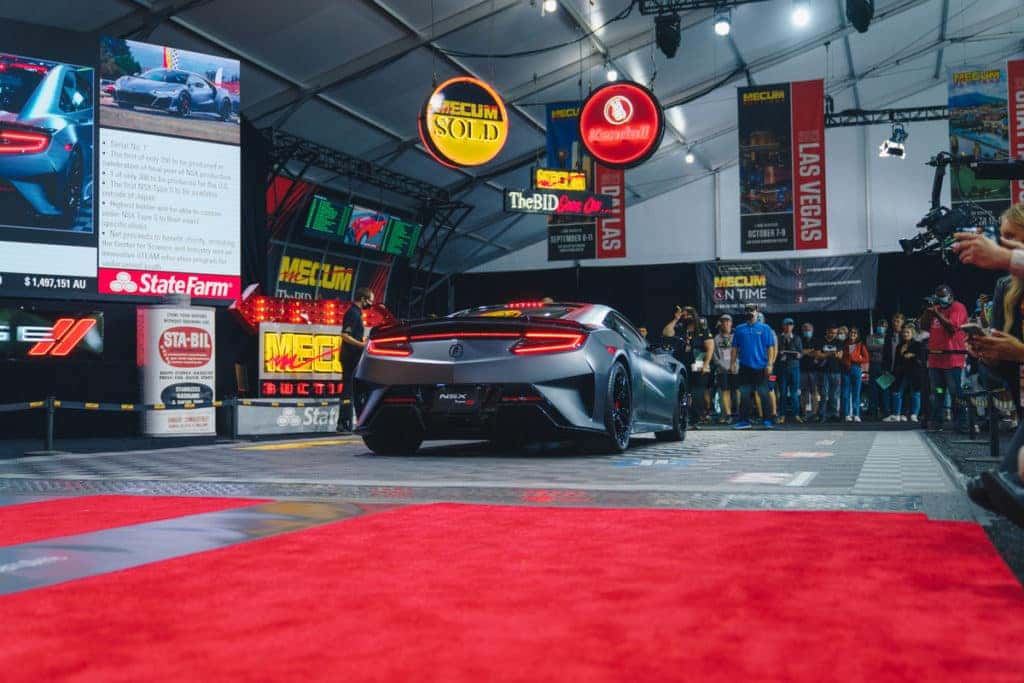 Mecum Auctions' event during Monterey Car Week, known as The Daytime Auction, took place Aug. 12-14, at the Hyatt Regency Monterey Hotel and Spa on Del Monte Golf Course. Coverage of the auction was streamed live on Peacock and replayed on NBC Sports Network.
By auctioning the NSX Type S, Acura and COSI will provide more than 20,000 award-winning COSI Learning Lunchbox STEAM Kits which help feed hungry minds and lives for at-risk and in-need students across the country.
Targeted at kindergarten through 8th grade, COSI Learning Lunchboxes are STEAM learning kits filled with educational activities and resources for engaging children and families through experiences in science. These award-winning STEAM kits are helping to bridge the education gap for underserved youth by increasing youth engagement. Distribution will be focused on serving the communities where Acura and Honda products are developed and manufactured, including Alabama, Georgia, Indiana, North Carolina, Ohio and South Carolina.
"Acura is proud to help inspire America's next-generation of designers, engineers and manufacturers through the expansion of STEAM education in underserved communities," said Jon Ikeda, Vice President and Acura Brand Officer. "We hope to help these young students discover the possibilities of their own futures, especially children who have not had sufficient access to these types of programs due to COVID and other socio-economic factors."