2023 Acura Integra Honored as North American Car of the Year!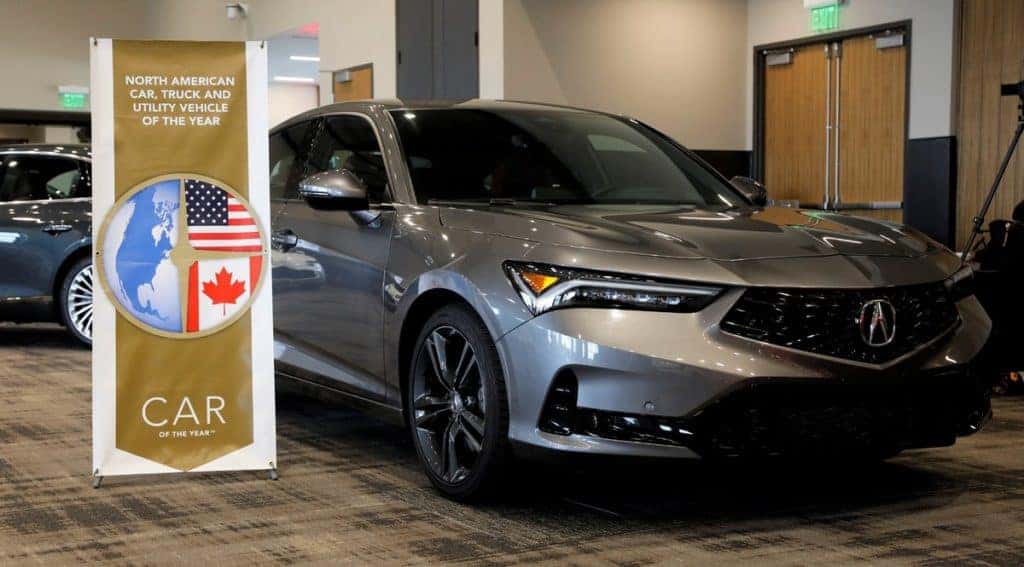 The 2023 Acura Integra fulfilled its high expectations by earning the prestigious 2023 North American Car of the Year award!
The Integra was recognized for its sporty design, engaging driving experience, versatile package and premium features. The next-gen Integra completes Acura's return to Precision Crafted Performance with 200 horsepower* and the only available manual transmission in its class.
It has quickly become the best-selling model in the premium sport compact segment and has the highest percentage of buyers under 35-years old in the class.
This is the second time Acura has been honored with a North American Car or Truck of the Year award. The 2001 Acura MDX also took North American Truck of the Year honors.
"Relaunching an iconic model like Integra with such great fanfare and industry recognition has been incredible," said Emile Korkor, assistant vice president of Acura National Sales. "We're especially proud for the Integra development team in Japan and our production associates at our plant in Marysville, Ohio where the 2023 Integra is built**."
The North American Car, Utility and Truck of the Year awards honor excellence in innovation, design, safety features, performance, technology, driver satisfaction and value. Initiated in 1994, they are judged by 50 professional automotive journalists from the United States and Canada who work for independent magazines, television, radio, newspapers and industry websites.
This summer, the Integra lineup will be bolstered by the arrival of a high-performance Integra Type S. The 2024 Integra Type S will be powered by a high-revving 2.0-liter VTEC turbocharged engine producing over 300 horsepower and paired exclusively with a 6-speed manual transmission and limited slip differential. More details to be shared closer to launch.
---
*SAE net at 6,000 rpm
**Using domestic and globally-sourced parts