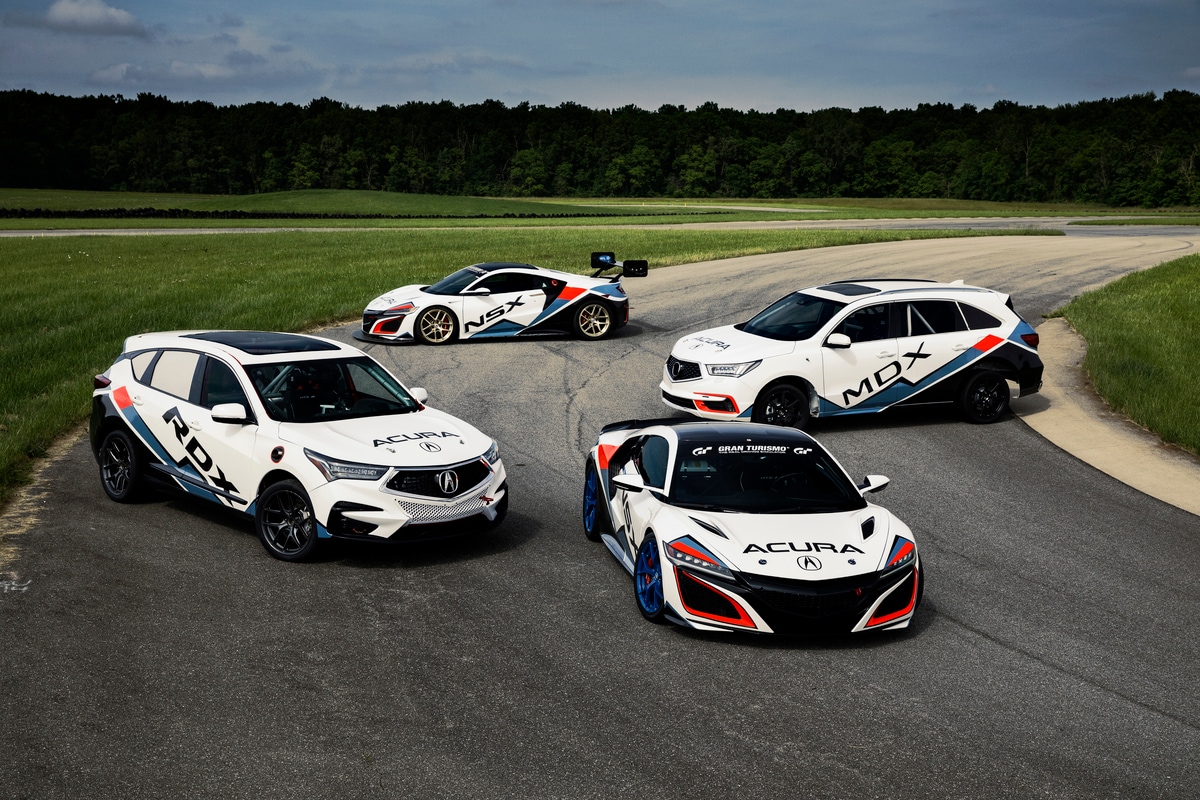 Acura will campaign the largest collection of competitive entries in the brand's history in the 97th running of The Broadmoor Pikes Peak International Hill Climb on June 30. Acura is distinct from its competition in taking on the "Race to the Clouds" with hand-built, homegrown cars crewed exclusively by in-house engineers. Four production-based Acura models will challenge the field across multiple race classes, piloted by four full-time engineers who work in Acura product development in Ohio. Completing the lineup is the RealTime Racing Acura TLX GT all-wheel drive race car, driven by two-time class winner and SCCA Hall of Famer Peter Cunningham. Acura's 2019 race entries highlighted in
this short video.
In addition to fulfilling the company's "racing spirit", the Acura Pikes Peak race team utilizes the treacherous hill climb event to grow the skills of young engineers within the company and serve as a test bed for future performance technologies in production vehicles. Led by Acura R&D engineers Justin Lumbard and Steven Olona, the team is responsible for all aspects of the program including the proposal of vehicles, buildout, crew support and navigating race cars to the finish line.
Acura has reached the 14,115-foot summit each of the last eight years, scoring numerous records and podium finishes. Most recently, in 2018, Acura achieved its second-consecutive Pikes Peak Open class win and an overall third place finish with Peter Cunningham in the RealTime Racing TLX GT (9:27.352). Additional record setting runs include a Hybrid Alternative Fuel record for the Acura NSX driven by James Robinson (10:02.448) and a Front-Wheel Drive record for the Acura TLX driven by Nick Robinson (10:48.094), both in 2018.
In addition to the five race entries, Acura will lead the pack to the summit with a
2019 NSX
in Thermal Orange Pearl paint and Pikes Peak inspired race livery serving as the Official Pace Car for the historic hill climb event.